Tech Tips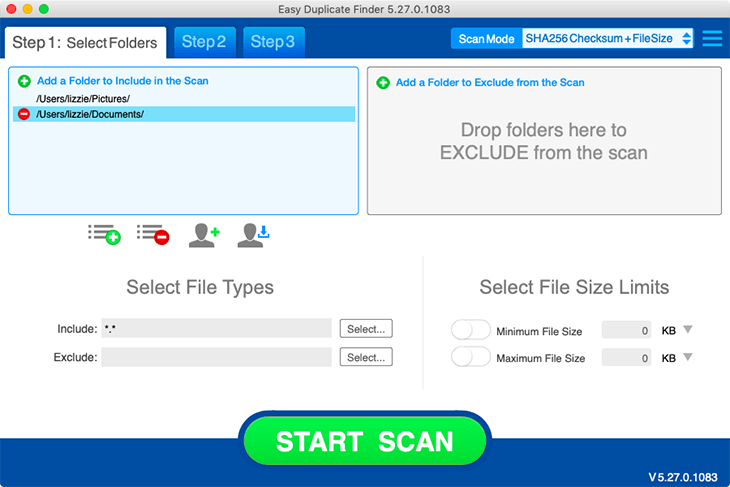 How to Find and Delete Duplicate Files with Easy Duplicate Finder™
Easy Duplicate Finder™ will help you scan your computer for all sorts of duplicate files. The easiest way to do so is to add the folders you want to scan to the scan area. Here is how:
1. Open Easy Duplicate Finder™ and drag & drop the folders you want to scan to the Include to Scan area. You can also use the Explorer-like pane to browse to the folders you want to scan and then click on the Add button to add them. » Learn More.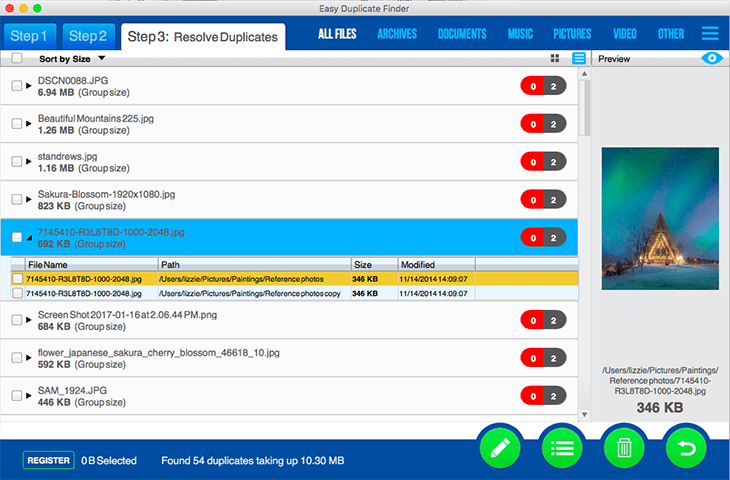 Manage Duplicate Files to Recover Disk Space
Everybody likes having a fast, responsive, and well-organized computer. But after several months of use computers start slowing down and your hard drive becomes a lot less organized. Documents get saved to various folders and are later forgotten, unsorted photos are uploaded to multiple locations, songs are downloaded from the Internet and are left on the desktop. Eventually you lose track of it all and end up having hundreds of duplicate files. » Learn More.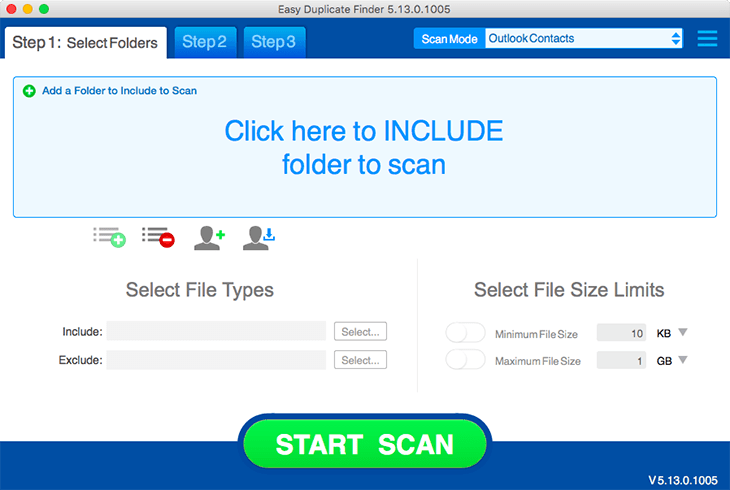 How to Delete Duplicate Contacts in Outlook
Microsoft Outlook is by far the most popular email client out there. The latest version of Outlook includes useful features like meeting management, bill payment reminders, and time zone management. Part of the popularity of the email client is that it's available for Windows, Mac, Android, and iOS; it's likely that you use it at least on your office computer, your laptop (or both). While it's a really nice app to manage your emails, contacts and tasks in one place, some annoying problems happen from time to time. Duplicate contacts are one of them. In this article, we'll teach you how to delete duplicate contacts in Outlook quickly and easily. » Learn More.
System Requirements
Windows PC
OS: XP / Vista / 7 / 8 / 10
32 bit or 64 bit
CPU: 400 MHz or higher
RAM: 128 MB or more
Hard Drive: 5 MB of free space
Mac
OS X 10.6 - 10.14.2 Mojave
64-bit processor
A Mac with an Intel processor
RAM: 1GB of memory
Hard Drive: 64MB of free space
Download History by OS
Download an older version of Easy Duplicate Finder more compatible with your OS