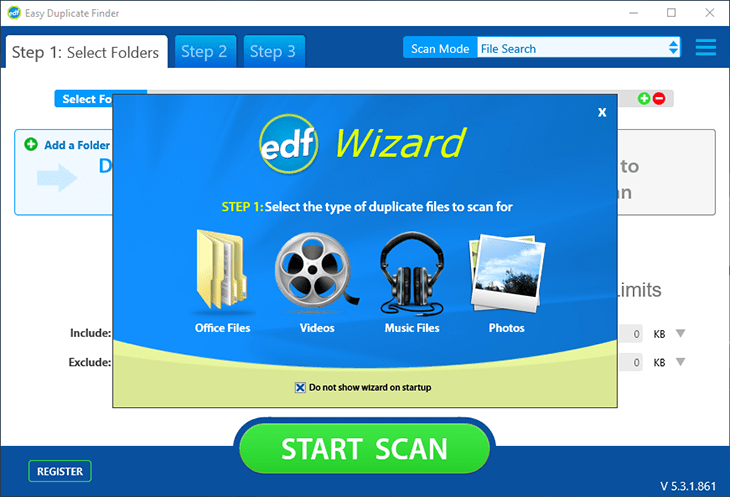 Find Duplicate Files Fast!
"Scan Mode" is easily customizable and makes finding true duplicate files on your Mac or PC super simple. File Search supports all file types and can identify duplicates by using each file's CRC32 checksums or via a byte-by-byte comparison. The choice is yours.
Unlike other duplicate file applications, Easy Duplicate Finder uses cutting-edge technology and NOT file names to ensure accurate results for photo, video, audio and other file duplicates. After duplicates have been identified, you can review results, bulk-select duplicates and delete the files in just one click.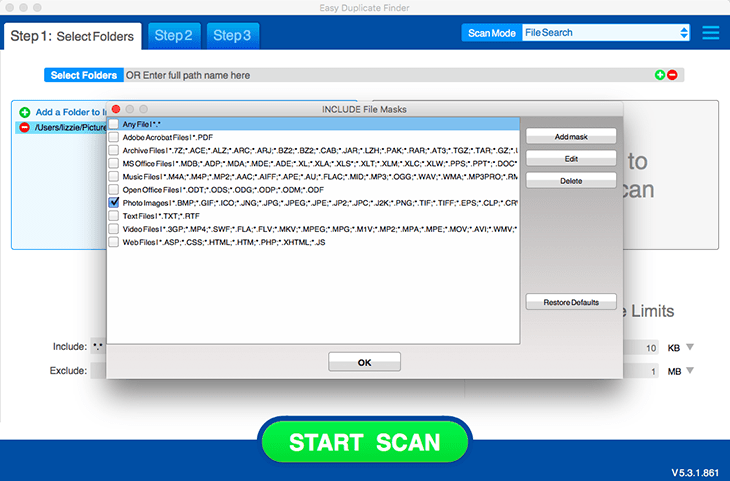 Find and Remove Duplicate Photos
No matter what program you're using to manage and edit your photos, duplicate photos can be a real nightmare.
With Easy Duplicate Finder™ you can scan your albums for duplicate image files quickly and accurately. It supports all popular image formats including RAW and has a scanning engine optimized for processing image files. In addition to that, Easy Duplicate Finder™ has a handy Preview feature that lets you preview the duplicates before you take any action.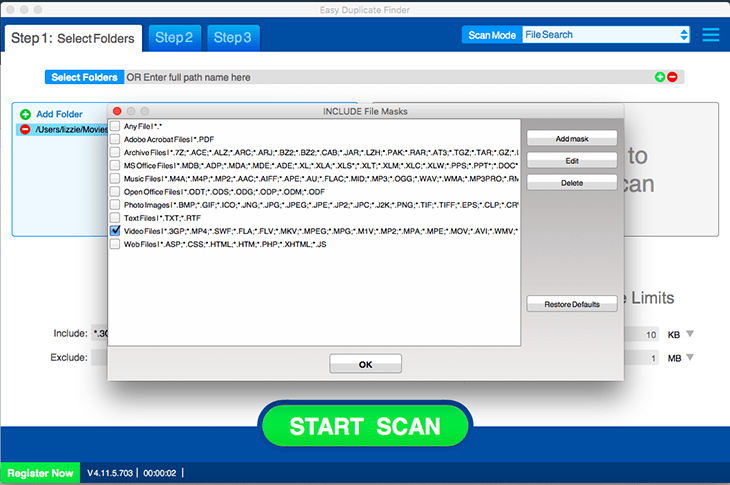 Identify and Delete Duplicate Videos
Due to their large file size, duplicate videos can be the single biggest offender when it comes to wasted hard drive space.
Easy Duplicate Finder will help you find duplicate videos on your PC or Mac without any hassle. It will check your computer for duplicate video files in all popular formats and offer you the option to delete, move or rename them in just a couple of clicks.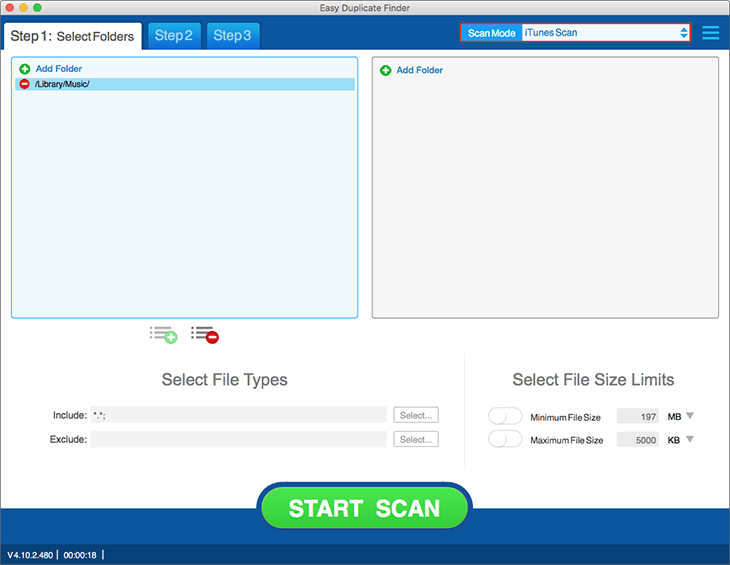 Clean your iTunes Library
If you use iTunes to listen to music, then you know how quickly it becomes filled with duplicate songs. This usually happens when you lose track of the songs you've imported or have songs scattered all over your computer.
Easy Duplicate Finder's iTunes duplicate finder will help you manage your iTunes library quickly and easily. The tool will scan your iTunes for duplicates and display them as an easy-to-manage list. You will then be able to delete the duplicates you don't need both from iTunes and the folders they are located in.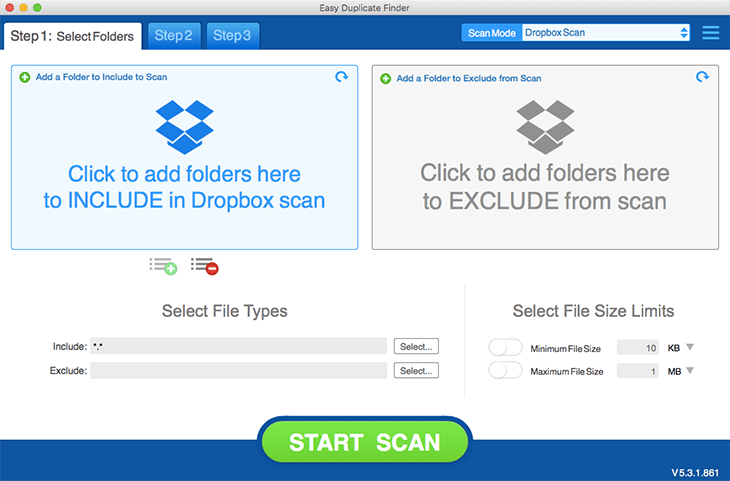 Clean your Dropbox the Easy Way
If you have a free Dropbox account, you know how quickly the 2GB get filled up. When that happens, you have three choices: to delete some files, to upgrade to a paid plan or to delete duplicate files from Dropbox. The third option is by far the safest and the most cost effective one.
Easy Duplicate Finder makes it easy to save space in your Dropbox and organize the files in it. It will check your storage for duplicate files and let you delete unneeded copies in one click.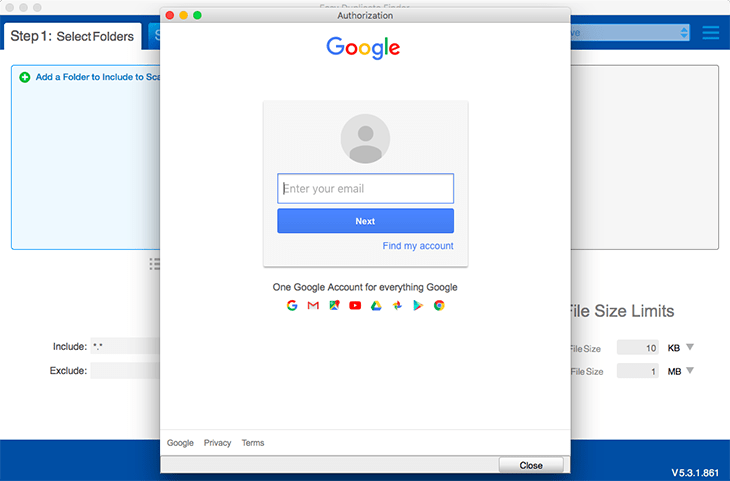 Remove Duplicate Files from Google Drive
Deal with duplicate Google Drive files once and for all. In the past, finding duplicates on a Cloud-based service was nearly impossible. First you had to download all of your files (likely creating NEW duplicates on your machine), then manually find duplicates, and then re-upload each file online.
Easy Duplicate Finder works seamlessly with Google Drive so you can identify and remove duplicate files in the Cloud without all of the headache.