Find Duplicate Files Instantly!
Find and delete duplicate files in seconds with Easy Duplicate Finder™!
Speed up your computer and free up disk space by deleting duplicate files. You can recover gigabytes of space, make your computer faster, and organize your files. Oct an instant scan and find all the duplicates on your PC or Mac!
Get your free system scan!
Easy Duplicate Finder™ is a powerful tool to find and remove duplicate photos, documents, MP3s, videos, and more. It makes deleting duplicate files easy and fun. Just drag & drop folders into the program window and start the scan. Easy Duplicate Finder™ will do the rest and make your PC or Mac free of annoying dupes. It's amazingly fast, accurate and a breeze to use.
Find and Remove Duplicate Files with
Easy Duplicate Finder™
Select Folders

Select the folders where you want to find duplicate files.

Scan for Duplicate Files

Click on the Start Scan button to search for duplicates.

Delete Duplicate Files in One Click

Select the duplicate files you want to remove and delete them in one go.
Here's what people are saying about Easy Duplicate Finder™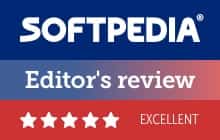 Easy Duplicate Finder™ is a feature-rich software application designed to automatically locate duplicate files on the computer, in order to remove them and declutter the disk. It features some advanced, yet user-friendly options.
Read full review
Easy Duplicate Finder™ is not only attractive, fast, flexible, highly customizable, and easy to use – it does work, which is much more than you can say for a number of its competitors.
Read full review
How many copies of the same picture, file, or video do you have on your PC? In my case, I must have two or three copies of some items, but I have no idea where the extras are. Easy Duplicate Finder™ helps locate all those duplicates quickly and lets you resolve them easily and safely.
Read full review