Duplicate MP3 Finder
Delete duplicate mp3s with Easy Duplicate Finder™
Are you sure that your computer doesn't have any duplicate music files? You may not realize how many duplicate mp3s you have until you set your player to shuffle tracks. That's when you'll start getting the same song over and over again.
Easy Duplicate Finder™ will help you find and delete duplicate mp3s and other music files from your PC or Mac in just a few clicks. It will make your music library organized and free up gigabytes of disk space on your computer.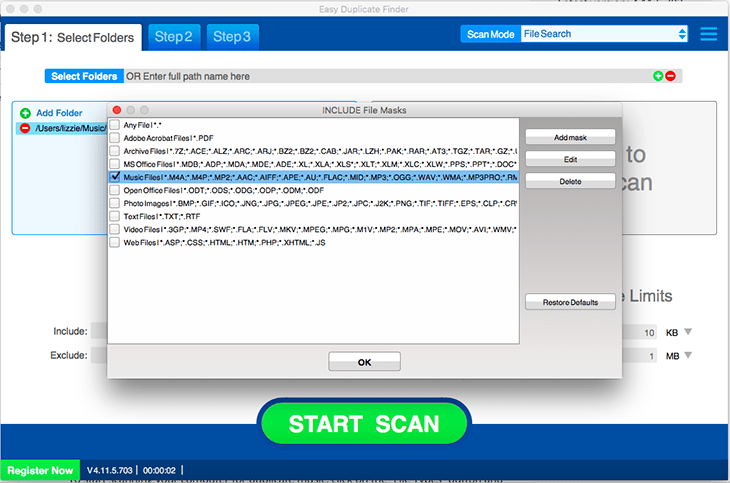 To start scanning your computer for duplicate music, click on the "File Types" button and choose 'Music Files', then run a scan. Once the scan is complete, you will be able to review the scan results and delete, move or rename duplicate mp3s in just a couple of clicks.
BENEFITS
The fastest duplicate mp3 finder
Easily organize your music albums
Free up valuable disk space
Delete duplicate music in one click
FEATURES
Find duplicate music files
Compare your music by content using byte-by-byte matching
Preview audio files right from Easy Duplicate Finder
Find duplicate songs on your phone, iPod, removable drives, and more
Try Easy Duplicate Finder today and get rid of annoying duplicate music files in less than five minutes.