Photos Duplicate Finder
Find duplicates in Photos quickly and easily
The Photos app replaced iPhoto in OS X Yosemite and made its way to newer versions of OS X. If you use the Photos app for managing your pictures, then most likely there are some duplicate images in your library.
Duplicate photos accumulate over time and become a real problem, especially if you have a lot of photos on your Mac. Image files are pretty large, so they take up precious disk space and make things disorganized. That's why it's a good idea to get a Photos duplicate finder app and get rid of the duplicates as soon as you can.
Easy Duplicate Finder will help you find duplicates in Photos in no time. It will check your Photos library for duplicate images and show them sorted into duplicate groups where one file is the original and the rest are its copies. You will be able to preview all the photos and move the duplicates to the "EDF Trash" album, so that you can then delete them from within the Photos app.
To scan your Photos library for duplicate picture, select the Photos Scan mode from the drop-down menu and follow the prompts to run a scan. When done, check the results and move duplicate images to the "EDF Trash" album. Then all you need to do is empty that album and enjoy duplicate-free Photos.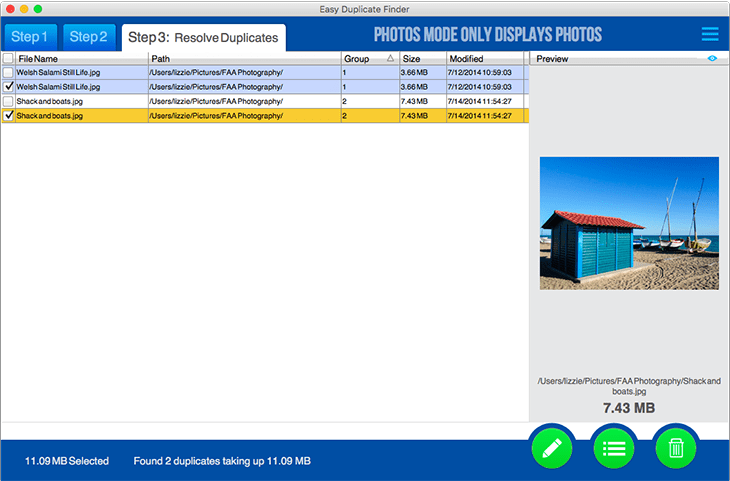 BENEFITS:
The easiest to use Photos duplicate finder
Organize your image library
Quickly find and delete duplicate photos
Free up disk space
FEATURES:
Find duplicates in Photos
Delete duplicates from Photos quickly and easily
Compare images side by side
Organize your photo library