The Effortless Way to Remove Duplicate Photos
Easy Duplicate Finder™ Removes Your Duplicates with 100% Accuracy
Thanks to powerful smartphone cameras, most of us are carrying a digital camera around with us everywhere we go. While that's great for snapping spontaneous moments and unforgettable memories, it means that we're collecting more photo files on our computers than ever before. The bigger our photo collections get, the more likely we'll be generating unnecessary duplicate photos − slowing down our machine and taking up precious storage space! Thankfully, we've got the ultimate solution… Easy Duplicate Finder™ helps you accurately identify your duplicate photos, and remove them all in just a few clicks. It couldn't be easier.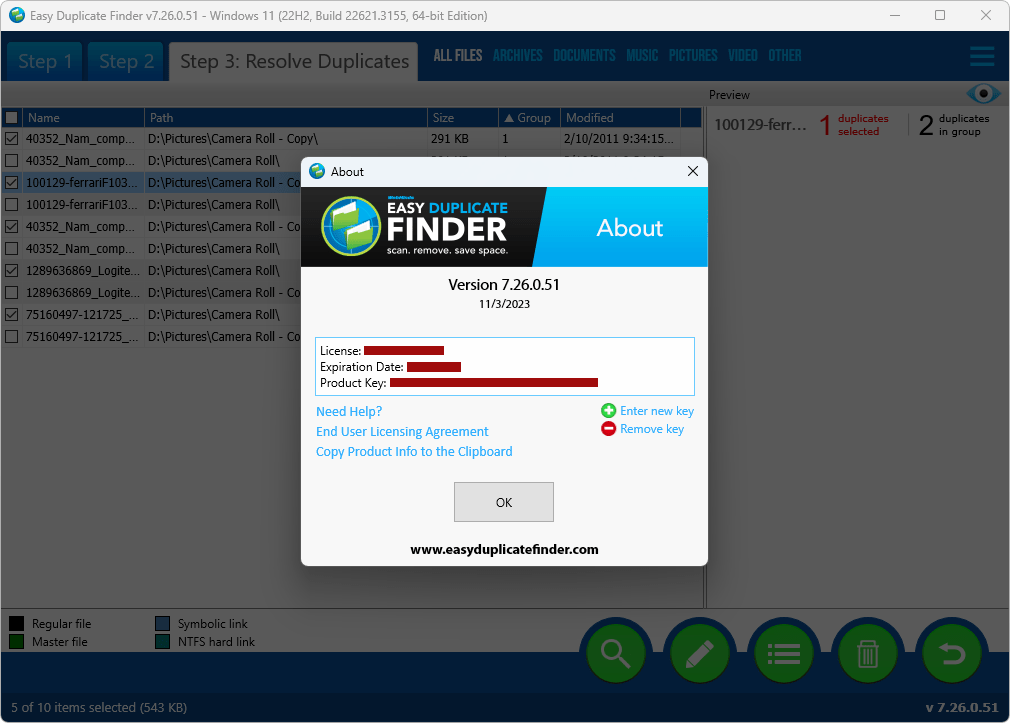 Easy Duplicate Finder™ is the industry-leading duplicate finder for Windows and Mac. No matter whether you store your photos on your hard drive or in the Cloud, Easy Duplicate Finder™ has total accuracy and reliability − it won't leave a single duplicate forgotten! Plus, with the ability to preview the duplicates, and the "undo" button in the event of emergencies, you remain fully in control. But, that's not all… Easy Duplicate Finder™ also lets you identify and delete duplicate songs, videos and any other file. So what are you waiting for? Free up your hard drive today!
Benefits & Key Features
Find and remove duplicate photos from all devices.
Easily rename and move duplicate images, all from within the app.
View previews before you press "delete".
Remove duplicate documents, emails, contacts and more.
Identify and delete duplicates with 100% accuracy.
Free up valuable storage space.
Don't delay… Save Space and Reorganize Your Photo Collection Today with Easy Duplicate Finder™!