The audio fingerprint BASS technology is now part of EDF's Music Scan mode. This technology is similar to hash comparison and it compares audio files by their content. When two tracks are compared using the audio fingerprint technology, Easy Duplicate Finder:
Decodes the track
Converts it to mono channel 5Khz
Divides the track into small parts
Calculates the hash values for each piece of audio and stores them in an array
Matches tracks by comparing their arrays of audio hash
You then get results based on the track similarity in percentage (hence the adjustable similarity threshold in the Settings).
To use the audio fingerprint matching algorithm, select Music Scan from the scan modes drop-down menu, then go to Settings (Preferences on Mac), navigate to the Music Tags tab and select the "Use fingerprint comparison mode" checkbox.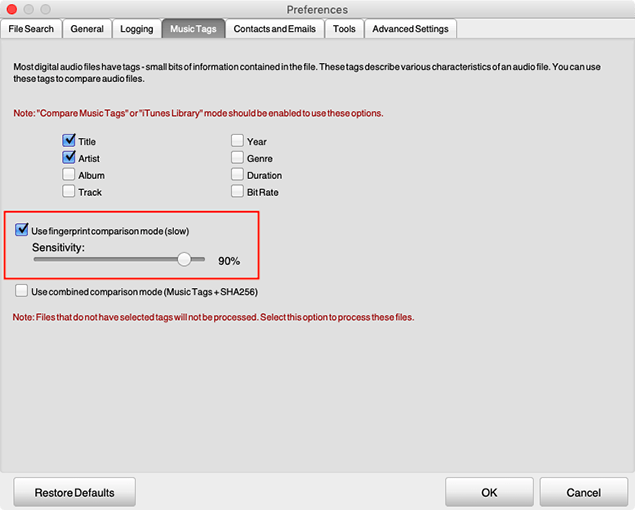 Then adjust the similarity threshold to fit your needs. It's set to 90% by default. After that, return to the main window and run a scan just like you normally would.