Find Duplicate Files Instantly!
Find and delete duplicate files in seconds with Easy Duplicate Finder™!
Speed up your computer and free up disk space by deleting duplicate files. You can recover gigabytes of space, make your computer faster, and organize your files. Run an instant scan and find all the duplicates on your PC or Mac!
Get your free system scan!
Here's what people are saying about Easy Duplicate Finder™
During our testing, it performed beautifully and no matter how hard I tried to trick it, it always matched the dupes and originals.
Read full review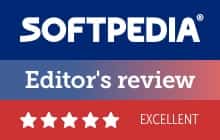 We've all searched for a misplaced file only to discover we have three or more copies located in different places on our hard drives.
Read full review
The smartphone marketing phrase "there's an app for that" got me thinking -- isn't there an application for pretty much anything...
Read full review
Easy Duplicate Finder™ is a powerful tool to find and remove duplicate photos, documents, MP3s, videos, and more. It makes deleting duplicate files easy and fun. Just drag & drop folders into the program window and start the scan. Easy Duplicate Finder™ will do the rest and make your PC or Mac free of annoying dupes. It's amazingly fast, accurate and a breeze to use.
KEY FEATURES
Find true duplicates (files with the same content)
Lots of advanced search methods
Find duplicate documents, songs, photos, videos, and Outlook e-mails
Ultra-fast search
100% accuracy
Flexible file scan settings
Live preview for safer search
Undo button for emergency recovery
Sync with iTunes, iPhoto, and Windows Media Player
Wizard and Assistant for super-easy duplicate file management
Protection of system files and folders
SYSTEM REQUIREMENTS
OS: Windows XP SP2/Vista/Windows 7/Windows 8 or OS X
32 bit or 64 bit
CPU: 400 MHz or higher
RAM: 128 MB or more
Hard Drive: 5 MB of free space
Quick Tip of the Month
Do you want to be 100% sure you are deleting a duplicate file and not a file you need? With Easy Duplicate Finder™ you can. Simply enable the Preview feature and you'll be able to check every single file before you delete it. Preview is active by default, but if it's not, click on the eye icon to enable it, then click on a file in the search results to preview it. You can preview everything, from photos and songs to documents and PDFs.