iTunes Duplicate Finder
Find and delete duplicates in your iTunes library the easy way
If you use iTunes to listen to music, then you know how quickly it becomes filled with duplicate songs. This usually happens when you lose track of the songs you've imported or have songs scattered all over your computer.
Easy Duplicate Finder's iTunes duplicate finder will help you manage your iTunes library quickly and easily. The tool will scan your iTunes for duplicates and display them as an easy-to-manage list. You will then be able to delete the duplicates you don't need both from iTunes and the folders they are located in.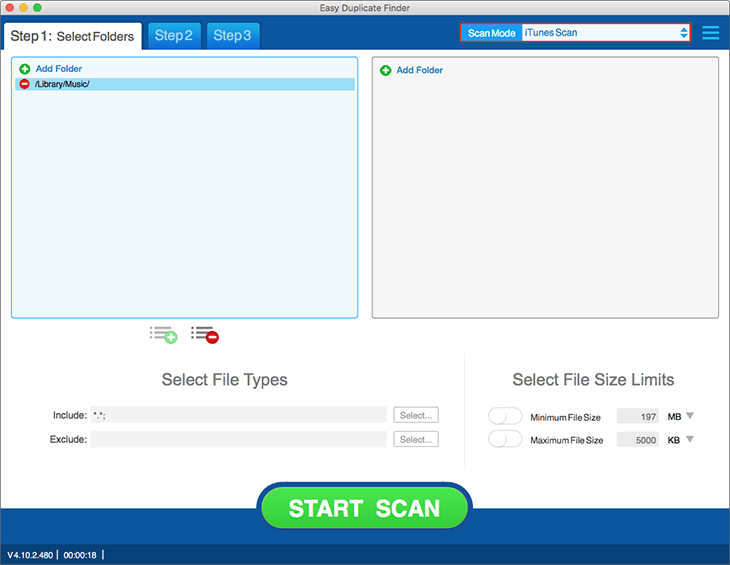 In addition to choosing the iTunes Scan mode, you can go to Easy Duplicate Finder's settings and select more options. You can tell the program to delete empty folders, instruct it not to scan Trash, skip zero size files and even delete dead iTunes tracks with the iTunes Track Cleaner.
BENEFITS:
Organize your music collection
Quickly delete duplicate songs from one place
Synchronize your iTunes library
Free up valuable disk space
FEATURES:
Find iTunes duplicates regardless of their physical location
Delete duplicate iTunes tracks in one click
Synchronize iTunes across all your devices
Delete dead iTunes tracks
Try our iTunes duplicate finder today and get an organized music library within minutes.