The Duplicate Finder for Google Drive
Find duplicate files on Google Drive quickly and easily
Have you ever wondered how many duplicate files you have on your Google Drive? In the past finding duplicates on a Cloud-based service was really hard - you either had to download all the files to scan them with a duplicate finder or compare them manually online. But not anymore!
Easy Duplicate Finder will help you find duplicate files on Google Drive in an efficient and hassle-free way. It will check your Google Drive for duplicates and make it possible to delete the files you don't need in one click. The best bit is that you don't have to download any files from your Google Drive because Easy Duplicate Finder does everything in the Cloud. All it needs is access to the files' metadata. This lets you scan Drive for duplicates without using up a lot of Internet traffic and bandwidth.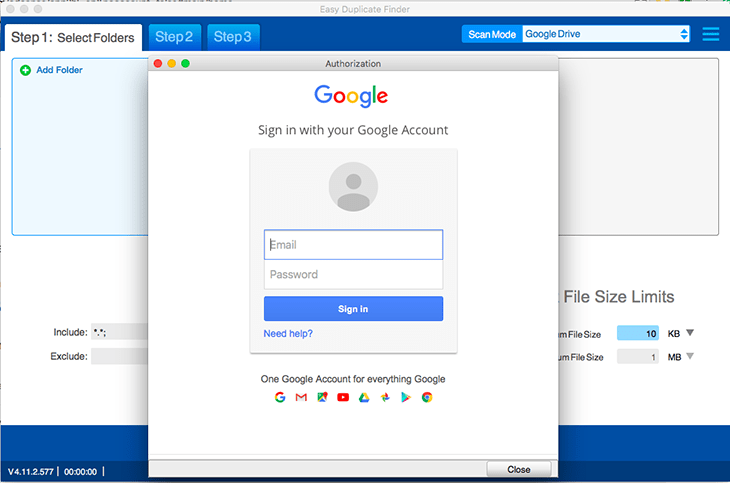 To scan your Google Drive for duplicate files, select the Google Drive scan mode, log into your Google account, grant Easy Duplicate Finder access and perform a scan. When done, check the results and delete duplicate files from your Google Drive.
BENEFITS:
The easiest to use Google Drive duplicate finder
No files are downloaded from Drive- everything is done in the Cloud
Light on system resources and your bandwidth
Frees up disk space
FEATURES:
Find duplicates on Google Drive
Delete duplicates from Google Drive without any downloads
Preview Google Drive files
Save space on your Google Drive and your computer
Try Google Drive duplicate finder today and get rid of all annoying duplicates on your Drive.