Easy Duplicate Finder for Windows
Find and delete duplicate files from your PC
Every single computer has duplicate files. These files accumulate over time, get scattered all over your PC's drive, and take up valuable disk space. With Easy Duplicate Finder™ for Windows you can find and delete all of your duplicate files in three simple clicks.
Easy Duplicate Finder™ is a very versatile, yet easy to use duplicate file finder. It has everything you need to find and delete duplicate documents, images, music files, videos, emails and more from your PC. There are several scan modes for different types of searches, including file search, email and contacts scan modes, music scan and Google drive duplicate finder. There's even a mode to compare two or more folders or drives for file copies, where one folder is selected as the master.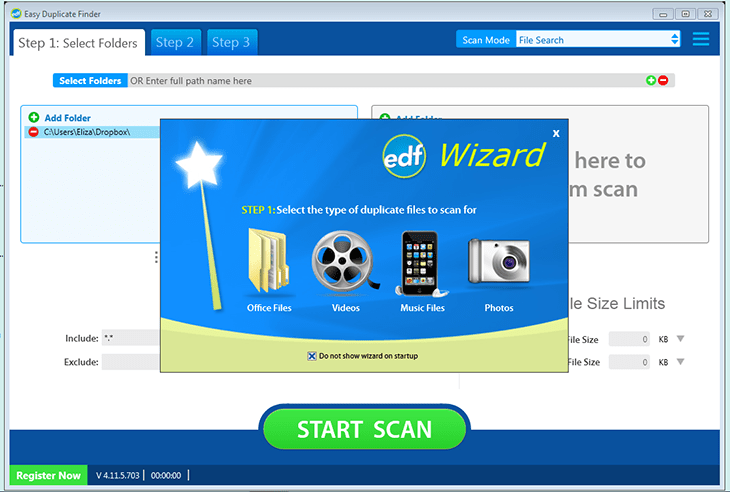 Easy Duplicate Finder is blazing fast and its intuitive interface makes it very easy to use for all Windows users.
BENEFITS:
Delete duplicate files from your PC in three simple clicks
Free up disk space and speed up Windows
Manage your documents, photos, songs, movies, and emails
Fast, accurate and easy to use
FEATURES:
Finds all types of duplicate files
Intelligent, fast and accurate search engine
Moves, renames or deletes duplicates in one click
Compares files by their content and lets you preview any file
Try Easy Duplicate Finder™ for Windows today to delete duplicate files, free up precious disk space and make your PC faster.