Duplicate File Finder for Windows
Clean annoying duplicate files from your Windows computer - fast!
Most computers these days have duplicate files. These files accumulate over time, get scattered all over your PC's drive and take up valuable disk space. The more files you have on your HDD or SSD, the slower your Windows computer becomes.
The problem of duplicate files isn't limited to slower performance either. The Search feature needs more time to find the files you're looking for, anti-malware scans take longer because they need to process more files, and Cloud backups cost you more because you need more storage space. Add to that the fact that duplicate files make your files and folders disorganized, and you'll see why you should remove duplicates from your PC. With Easy Duplicate Finder™ for Windows you can find and delete all of your duplicate files in three simple clicks.
Easy Duplicate Finder™ is a very versatile, yet easy to use duplicate file finder. It has everything you need to find and delete duplicate documents, images, music files, videos, emails and more from your PC. There are several scan modes for different types of searches, including file search, email and contacts scan modes, music scan, an option to find duplicate files in Dropbox and Google drive duplicate finder. There's even a mode to compare two or more folders or drives for file copies where one folder is selected as the master and the others are compared against it.
Easy Duplicate Finder is blazing fast and has an intuitive interface that makes it very easy to use. No matter whether you are an average home PC user or a Windows professional, Easy Duplicate Finder will help you find and remove duplicate files quickly and easily.
Benefits & Key Features
Aside for the obvious, there are a ton of great benefits for using Easy Duplicate Finder to clean up your PC!
Delete duplicate files from your PC in three simple clicks
Free up valuable disk space and speed up Windows
Manage your documents, photos, songs, movies, and emails
Fast, accurate and easy to use
Find all types of duplicate files
Get intelligent, fast and accurate search engine
Move, rename or delete duplicates in one click
Compare files by their content and lets you preview any file
Works with Windows XP, Windows Vista, Windows 7, Windows 8 and Windows 10
How to Find & Remove Duplicate Files on Windows
To get started, download the program and install it on your personal computer. Once the installation is complete, open the app and set it to scan your entire hard drive or SSD using File Search mode.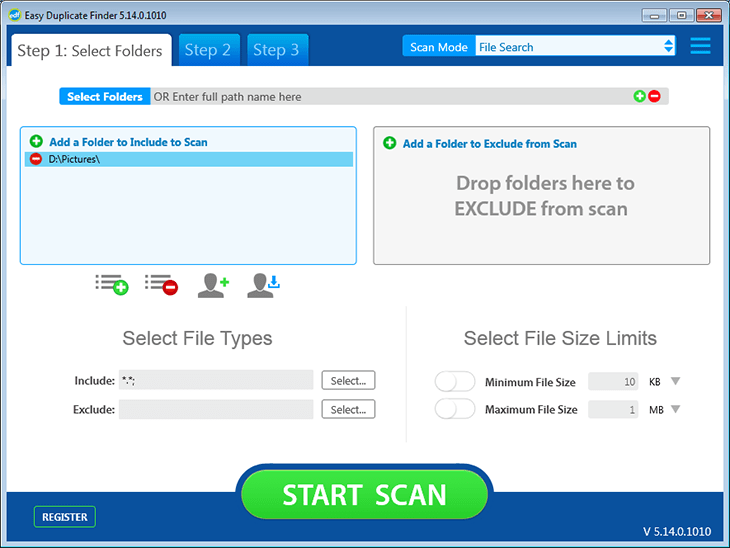 Depending on how many files you have on your computer, the Scan process could take a little while.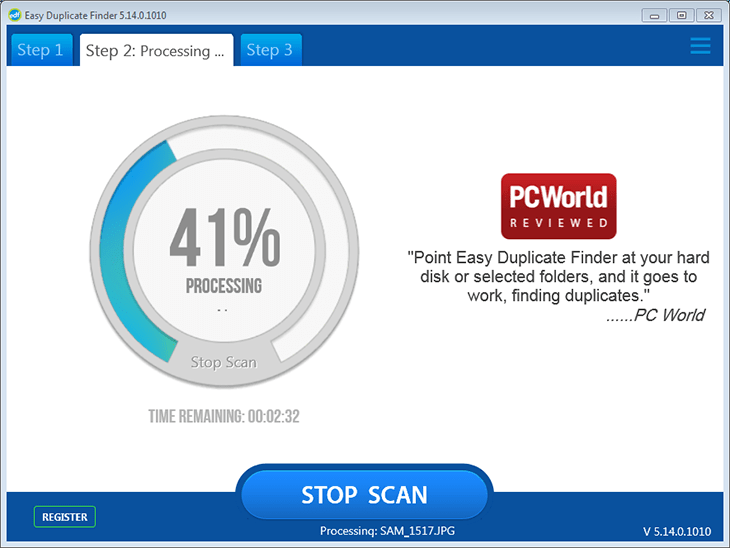 After the scan is complete, head over to the next step to review the results and select the files that you wish to delete. Easy Duplicate Finder automatically suggests which files you should delete, but this can always be changed depending on your preferences.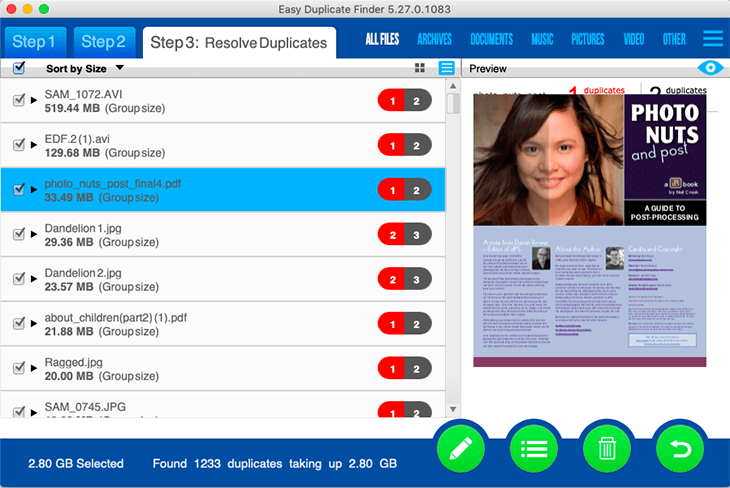 Easy Duplicate Finder also offers other tools to make sure that you keeping the correct files. When you're ready, select your file management preferences or click a button to automatically move your duplicates to the trash. Yes. It's that easy.