Duplicate File Finder for Mac
Find and manage duplicate files on your Mac
Does your Mac have duplicate files scattered all over the drive? Redeem disk space in a quick and easy way with Easy Duplicate Finder™ for Mac. Easy Duplicate Finder™ identifies and removes duplicates that waste valuable disk space, increases your Mac's performance and improves your productivity.
Easy Duplicate Finder™ can search for duplicate files by name, modification date, empty folders, and file content. In addition to that, Easy Duplicate Finder™ will help you find and delete duplicates in iTunes, iPhoto and Photos in just a couple of clicks.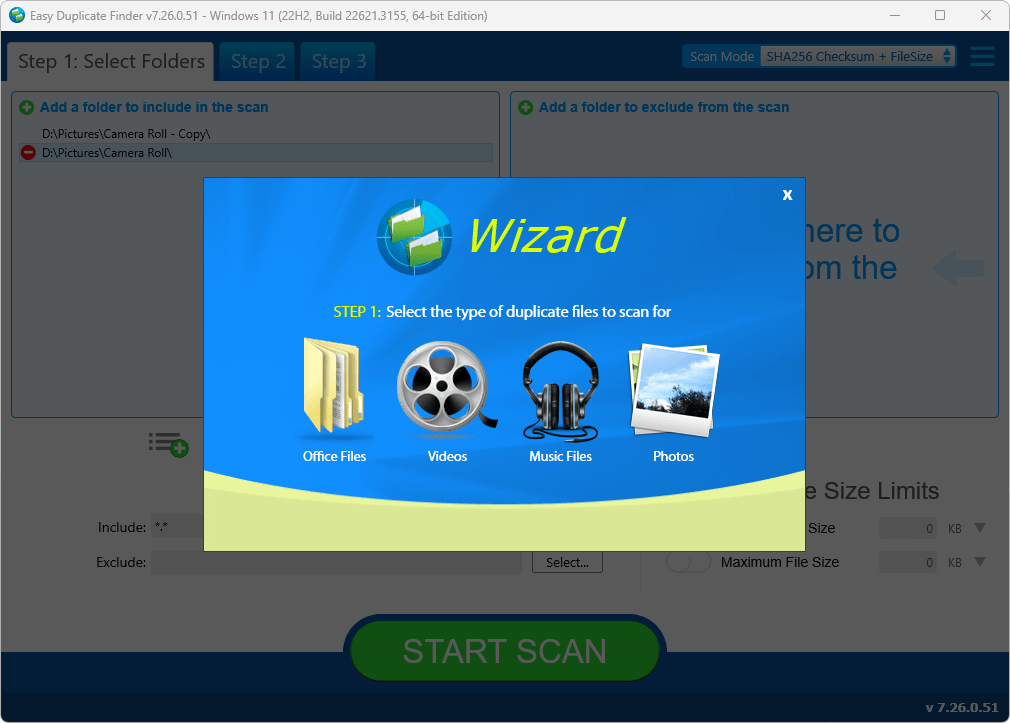 With its powerful multitasking capability the program can execute simultaneous searches, so that you can take advantage of the latest functionality on Mac computers and OS X operating systems without experiencing any speed delays.
BENEFITS
Find and delete duplicate files in just a couple of clicks
Make your Mac faster and more organized
Manage your iTunes, Photos and iPhoto libraries
Decrease backup size and time
FEATURES
Finds & manages all types of duplicates
Powerful, fast and accurate search algorithms
Lets you move, rename or delete duplicates in one click
Optimized for Mac OS X
Try Easy Duplicate Finder™ for Mac today to manage duplicate files, free up valuable disk space and organize the files on your Mac.